Welcome to our Detroit Zoo online eTicket store where you can buy discounted admission for your group of 20 or more!

You are just a few clicks away from purchasing and printing tickets that will save you time and money for your visit. We look forward to seeing you soon!
Open 362 Days a Year
(Closed Thanksgiving, Christmas and New Year's Day)
September 4- September 30: 10 a.m. - 5 p.m.
October 1 - December 31: 10 a.m. - 4 p.m.
Youth organizations receiving discounted admission rates must provide one adult (18+ years old) chaperone per ten (10) students, and chaperones must stay with students at all times regardless of age. Students found without a chaperone will be held in the Security Office.
The Detroit Zoo will light up the night again this holiday season with Wild Lights, a spectacular light display. For 24 nights, more than five million LED lights will illuminate trees, buildings and 265 sculptures - more than 220 of which are animals - throughout the front half of the Zoo. Experience the magic of the Detroit Zoo in winter as you take in the lights and the sights and enjoy holiday entertainment and special activities for guests of all ages. Children younger than 2 are admitted free.

Wild Lights will be held November 17-18, 23-25, 30; December 1-2, 7-9, 14-16, 20-23, 26-31. 5:30 to 9 p.m. select weeknights and Sundays. 5:30 pm. to 10 p.m. Fridays and Saturdays. Parking not included. Parking is $8 per car for all members and non-members. Wild Lights is held regardless of the weather. Prices and operating schedule subject to change without notice. No refunds. Offer expires December 30, 2018.
---
---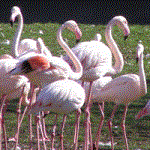 In order to receive a group discount, you MUST purchase 20 or more tickets in your shopping cart. Tickets are valid for general admission only and do not include admission to Wild Lights or vouchers for rides or attractions. Parking not included.

Prices and operating schedule are subject to change without notice. Offer not valid for special or evening events and cannot be combined with other promotions. Tickets are non-refundable. Offer valid through December 31, 2018.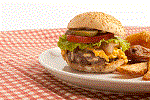 This meal voucher is redeemable for any SIgnature basket and large souvenir beverage. Signature baskets include your choice of cheeseburger, chicken sandwich, chicken tenders, jumbo hot dog, slice of pizza, vegetarian burger or two Coney dogs (American Coney Island only) and house-made chips. Tax included.
---
---
TICKETS IN MULTIPLE CATEGORIES
If you are purchasing a total of 20 or more tickets,
but need to purchase them in multiple product categories,
please call Jenise E. Collins at (248)336-5841.